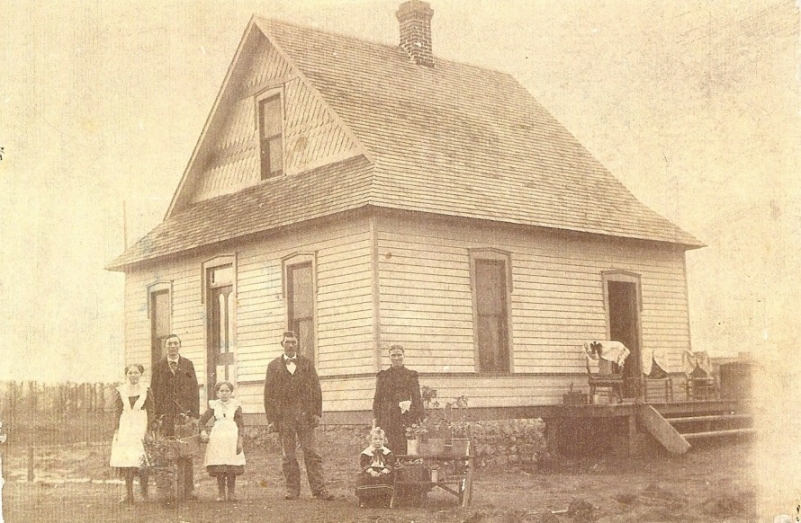 From left to right: Mina, Albert, Roselie, Joseph David Hollingsworth, Ora, Rosanna Jeanette (Pewsey) Hollingsworth.
Their home was in Tonganoxie, Leavenworth county, Kansas.  It is small and simple, but beautifully made.
Mina, Albert, and Roselie were 3 of Joseph and Rosanna's 5 children.  Ora was their grandson, son of their son Michael, who died of typhoid fever in 1896.
Ora was born in 1894, and Roselie in 1890, so my guess is that the picture was taken in about 1896-1897.