I bought myself what I wanted for Christmas – a slide scanner.  I couldn't put it under the tree and wait the next few weeks before I got a chance to use it.
Why wait?  If you didn't know it already, I can be very impatient. 🙂
Later I'll write a post on the model I bought and what I think of it.  I had it up and running very quickly.
And I have been finding such great pictures amongst these piles of slides.  Stuff I haven't seen in years.  Stuff I had forgotten.
Like my 2nd birthday party, complete with Bert & Ernie cake.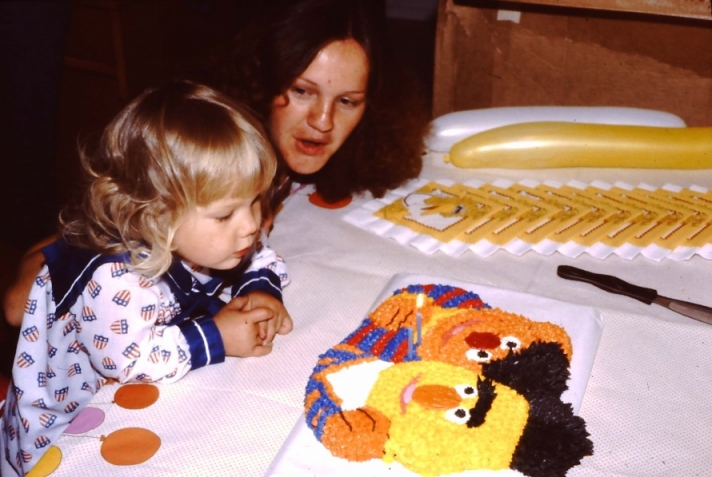 Or my 3rd.  Gotta love Snoopy.
Or my 8th with a Care Bear cake.  I'm rockin' that side ponytail.  Love the jelly bracelets all the way up my arm too.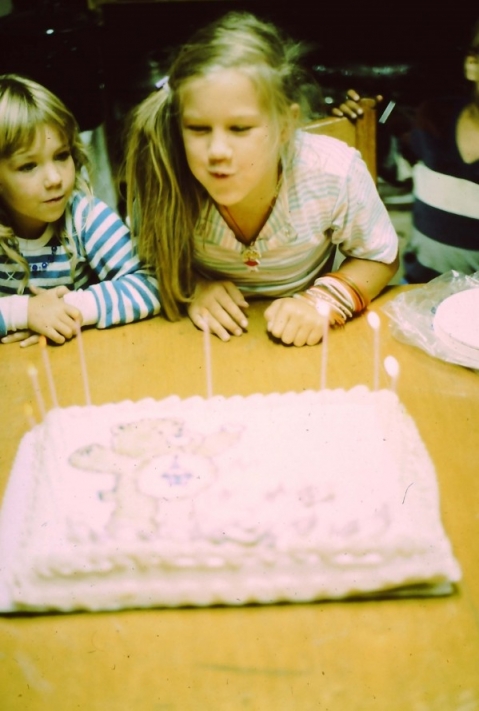 I even found an embarrassing one of me powdering our entire bathroom.

And a great one of my brother!

And here is my other brother with a giant zucchini!

I am having so much fun!!!