December 6 – Santa Claus
Did you ever send a letter to Santa? Did you ever visit Santa and "make a list?" Do you still believe in Santa Claus?
I don't ever remember going to see the "Mall Santa". Probably because that cost money. Our elementary school had a Christmas party, complete with Mr. and Mrs. Claus. I don't know if they're allowed to do that anymore, are they?
This is a picture of me (on the floor), my sister Andrea and brother David.   Love the shag carpet and just noticed that Santa is in black tennis shoes and plastic "boot" leggings. 🙂  This must have been taken in December of 1982, making me 6 years old.
Last Christmas, we took the kids to see the REAL Santa Claus at the Santa Claus house in North Pole, AK.  They unfortunately weren't in the best of moods, but oh well.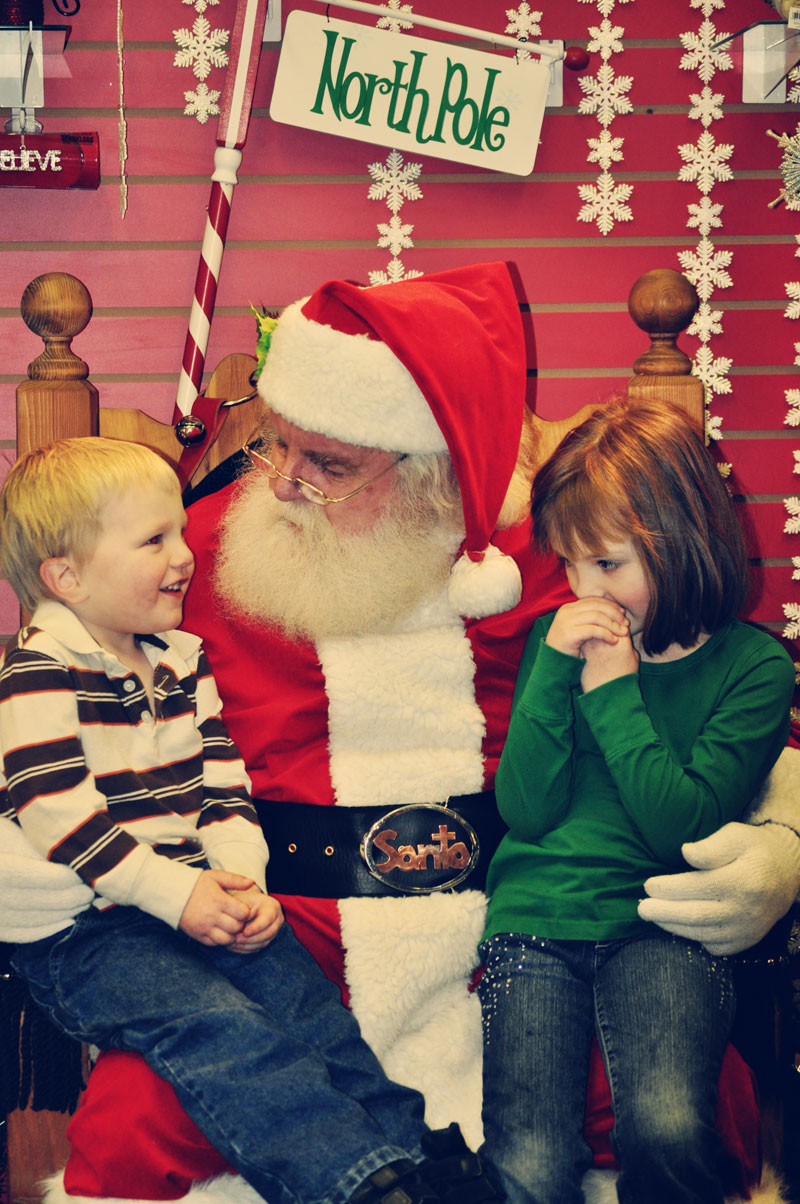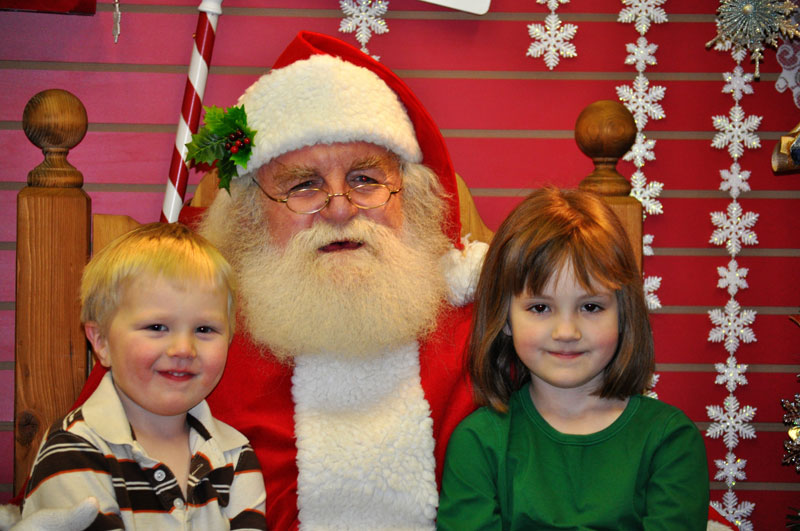 I wish that I had some of the Christmas lists I sent to Santa.  I'm sure there was some really cool stuff on there!  I have made sure that I've saved the lists that my kids have made, because I'm sure that they will enjoying reading them 50 years from now. 🙂