I have always wanted all of my hard work displayed on the wall for all to see.
Someday, when my husband finally retires from the Army (at this point in time, I'm starting to think that they're going to have to kick him out!) we are going to build our own home.  A big one.  And we're going to decorate it however we want.  And I'm going to have a huge wall mural of our family tree in the living room.
My sister is pretty talented.  When we lived in Monterey, CA, she turned our kids' bathroom into an aquarium.  Too bad that it was post housing and we had to paint over it with white when we moved.  That was tough to see all of her hard work erased – especially since we only lived there for 2 years.  The shark eating the toilet paper roll was my favorite part…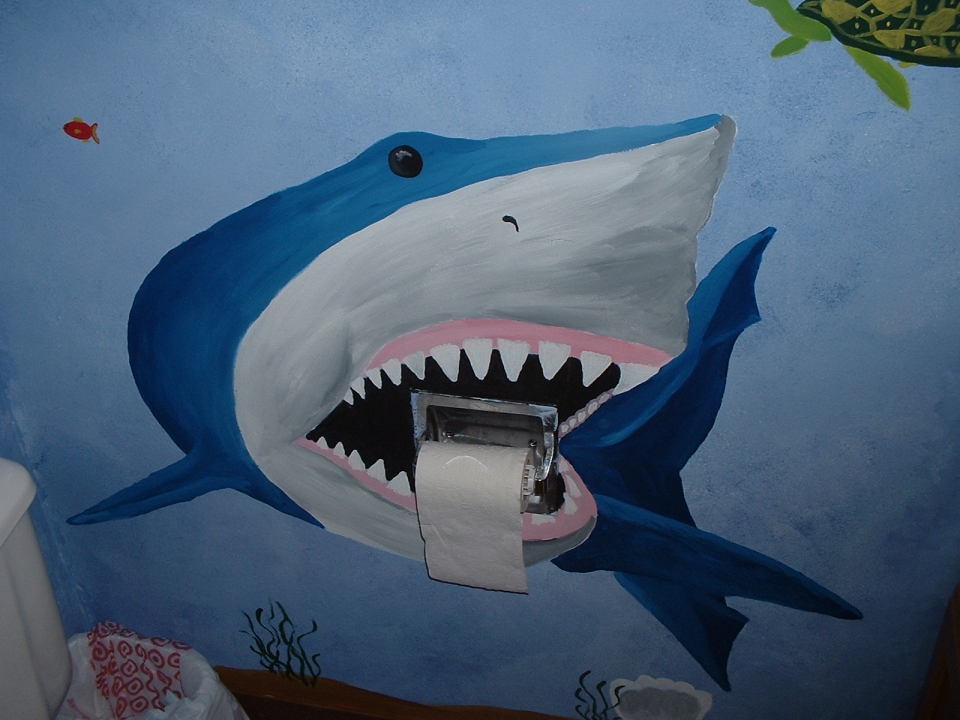 I think that I will bribe her into painting our wall for us, because I draw stick people.  She obviously hogged all of the artistic genes and I got stuck with none. Life is just not fair.
In the meantime, I would love one of these framed family trees from Geneartology.  I saw them mentioned in a recent Legacy newsletter and loved browsing their site.  They have a number of different templates available, some of them without pictures for the 4th generation, in case you don't happen to have them.  I think that you can put your kids on the trunk also.  I wonder if my 5 would fit without making the trunk completely disappear.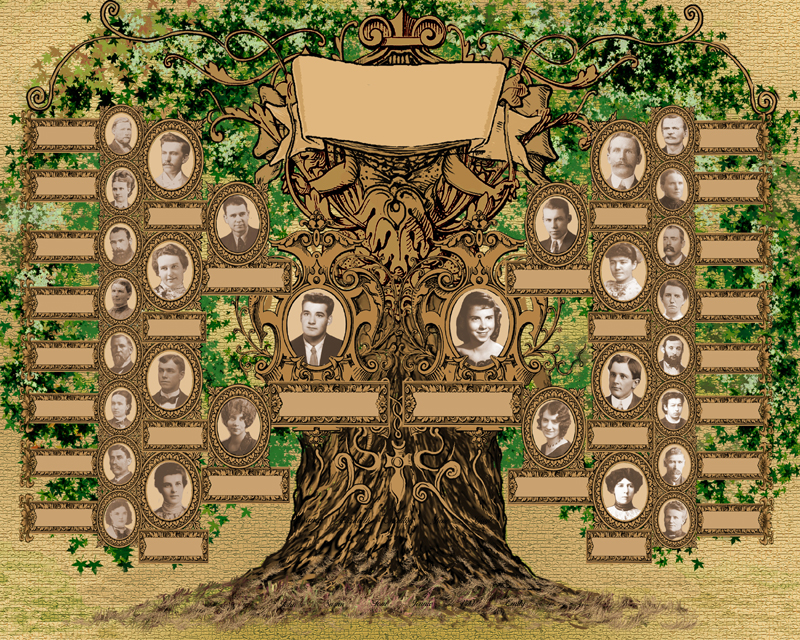 They're gorgeous.  Yes, it's a bit pricey,  but you get what you pay for.  It's not a paper chart printed from your computer.  It's art – on canvas and framed if you want.
Wouldn't you love one of these on your wall?