I broke down and got a month-long subscription to Footnote.  I wanted to see what they have to offer.  I didn't find much of what I was looking for, but one of the things that I found very helpful was the Civil War Pension Cards.
Ancestry.com also has these records, but they are indexed differently.
I had the hardest time finding John Edwards' pension card on Ancestry.  Do you know how many John Edwards served in the Civil War?  A lot.  Those common names get you every time.
I knew what unit he served in, because it was on his gravestone.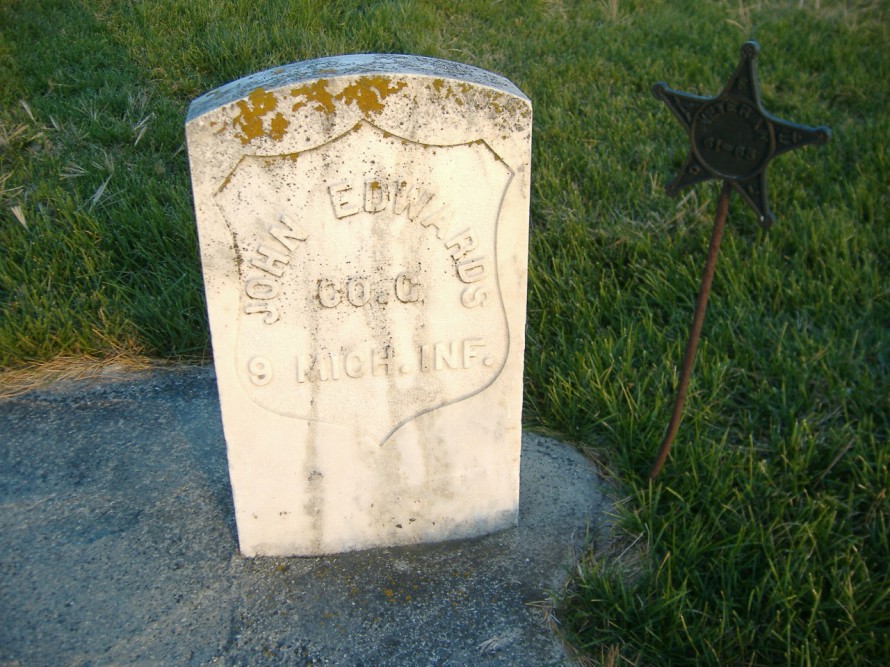 The Footnote search was so easy, because I could choose his company (G) and then his regiment (9) and voila, there he was!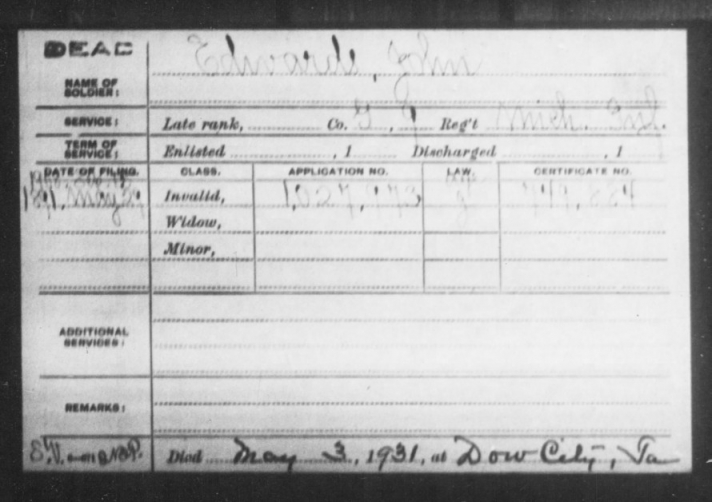 Now to finally get a hold of his pension record….