I tend to gravitate towards cemeteries, as most genealogists do.  I don't have any roots in the Savannah area, but that doesn't stop me from haunting the local cemeteries.  I visited Bonaventure a couple of times.  It has quite the mysterious mood to it.  The spanish moss draped across the live oaks.  The old stones and fenced in family plots.  It's a neat place to drive around (I didn't walk, because I had kids in the car.)
As much as I liked Bonaventure Cemetery, I think that I enjoyed my stroll through Colonial Park even more.  The cemetery is dotted with historical markers along with the gravestones.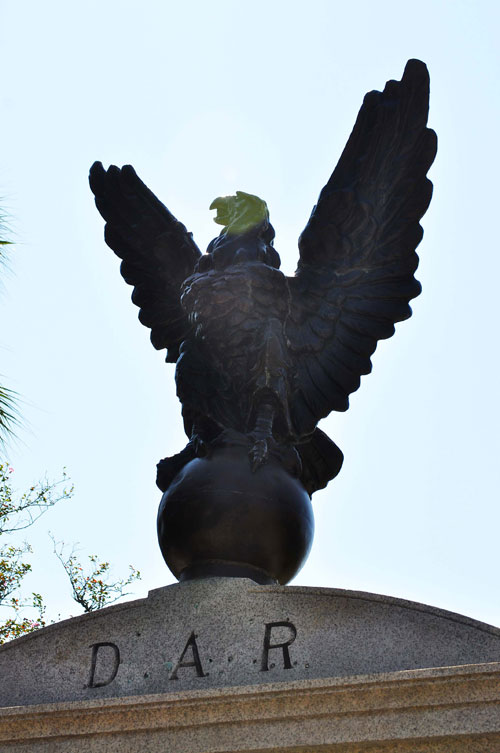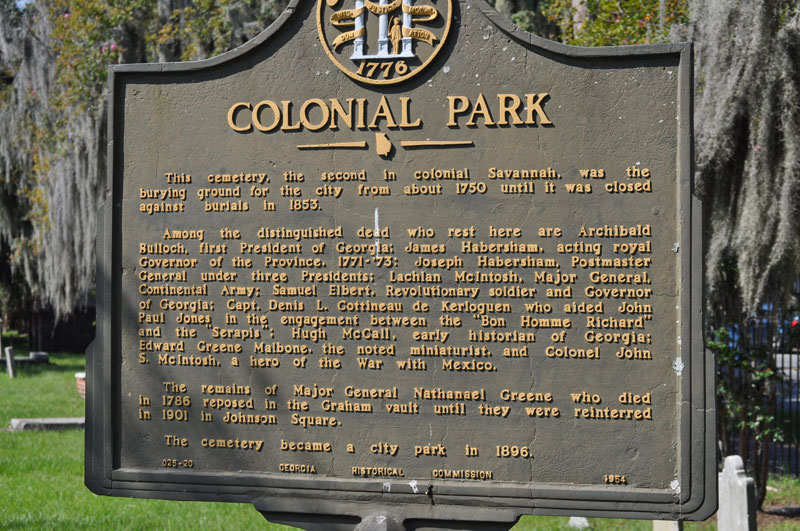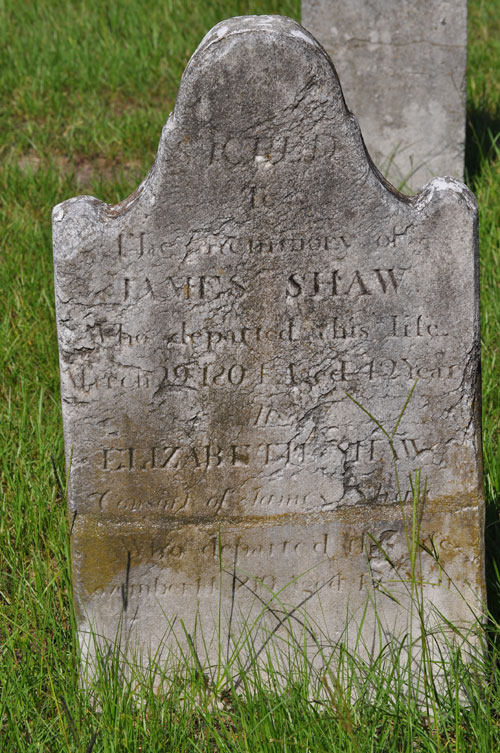 I wonder how old this one is!



I just love the old stones.

The scenery throughout the area is beautiful too.


I think that this is the part of the cemetery that I love the most.  The back wall is covered with broken stones.



Too bad I don't have any ancestors buried here!!  Do YOU?