I know that my grandfather, Donald Sanchez, served in the Coast Guard on the Cutter Fir, off the coast of the Pacific Northwest.  He also later served in the Merchant Marines.
This was amongst his pictures and I'm having a hard time trying to figure out what is going on – or if there just isn't really a point to the pictures.  Are those Coast Guard uniforms?  Is that ice on the deck for goodness sakes?  Brrrr!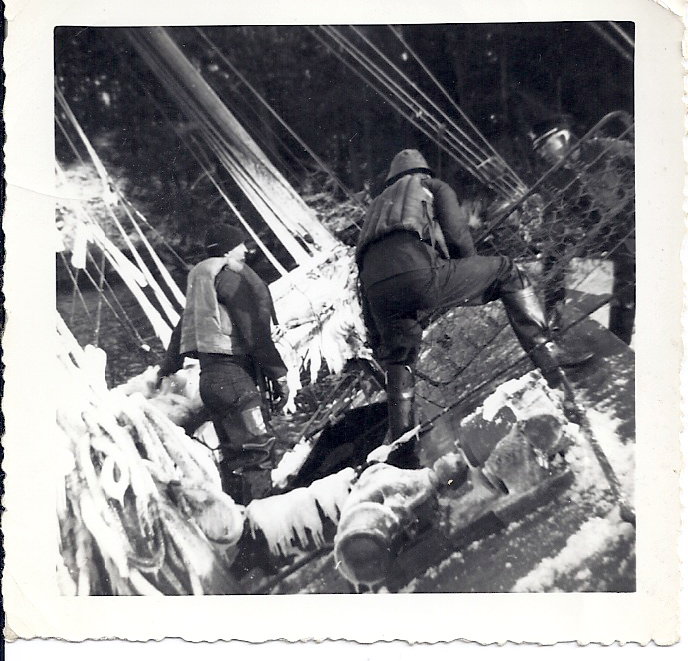 And here is another, similar picture.