I always seem to have genealogy on the brain.  I'm sure that it drives my family nuts.
I was even reading Family Tree Magazine while sitting in the theater this weekend, waiting for the latest installment of Harry Potter to begin.
I don't go to the movies very often. It's too expensive, especially with 5 kids who all want snacks.  I mean really, can you watch a  movie on the big screen without buttery popcorn and Junior Mints?  I sure can't.  I managed to take only one child to the movies on this particular trip, so it wasn't quite the burden on my bank account.  The rest of the family will have to wait for the DVD. 🙂
Anyway, back to how Harry Potter pertains to my family history.  It actually doesn't.  I don't have any wizards in my family tree – that I know of at least.  And no, I'm not related to Daniel Radcliffe or any other member of the cast.
As I was sitting there, I started thinking about some of my father's memories of his grandfather, Alphonso James Thornton.
Alphonso, or Lon as he was called, was an usher or a doorman at the Hollywood Theater in Sioux City, IA after WWII.  He actually died of a heart attack at the theater on 25 April 1959.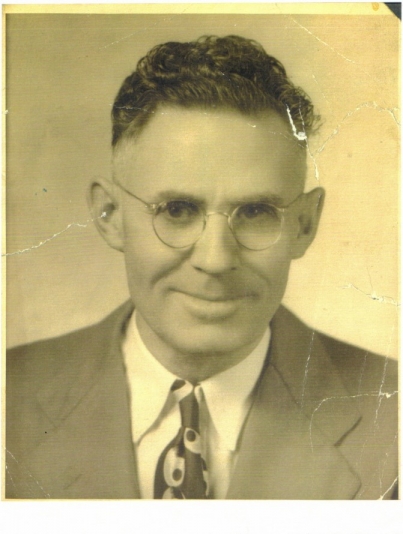 My dad was very young when he died, but he still remembers going to watch movies while his grandpa was working.  I will have to ask my dad for some specific memories or stories about this, so that I can record for future generations.  I have been really bad about doing that in the past.  Someone will tell me a story, but then it's gone. I can't possibly remember it well enough to write it down.  I think that I either need to start having family members write their memories/stories down for me or else start recording them telling the stories.
I am interested to know how long my great-grandpa worked at the theater.  Did he enjoy his job?  I wonder what his favorite movies were.  Did he wear a uniform of some sort?