When I started my research, I began with what I knew and worked back like most people.
It's exciting to find each new generation though – often more exciting than filling in the blanks on some of the more recent ones.
As I have been filling out my DAR paperwork, I have realized that there are a lot of things that I "skipped" concerning my grandparents and great-grandparents.  The memories of my aunts and uncles are helpful, but they are not proof of my grandparents' birth or marriage dates.
I have been busy remedying my early mistakes by ordering a slew of birth, death, and marriage certificates.
As I was reading the most recent issue of Family Tree Magazine, I was happy to have found the website of the Washington Digital Archives listed as one of the best state websites. I didn't even know the website existed.
And I was even happier to have found a copy of my grandparents' marriage certificate, scanned in, just waiting for me to find it. 🙂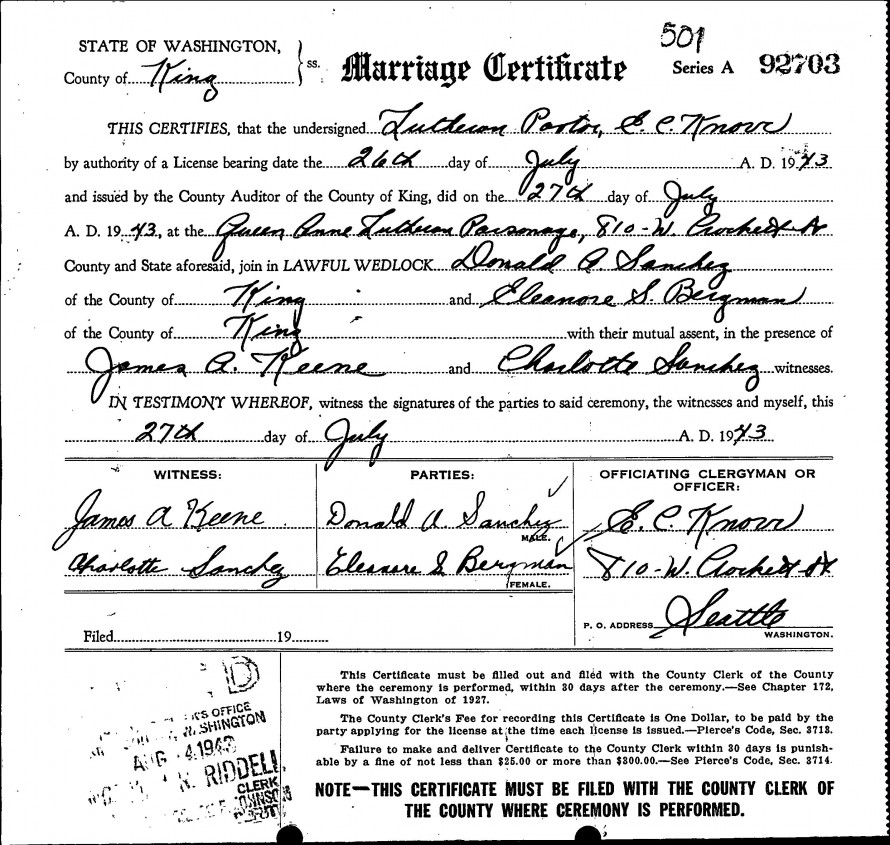 Theirs wasn't the only one either.  I was able to find the certificates for both of my grandmother's sisters, too.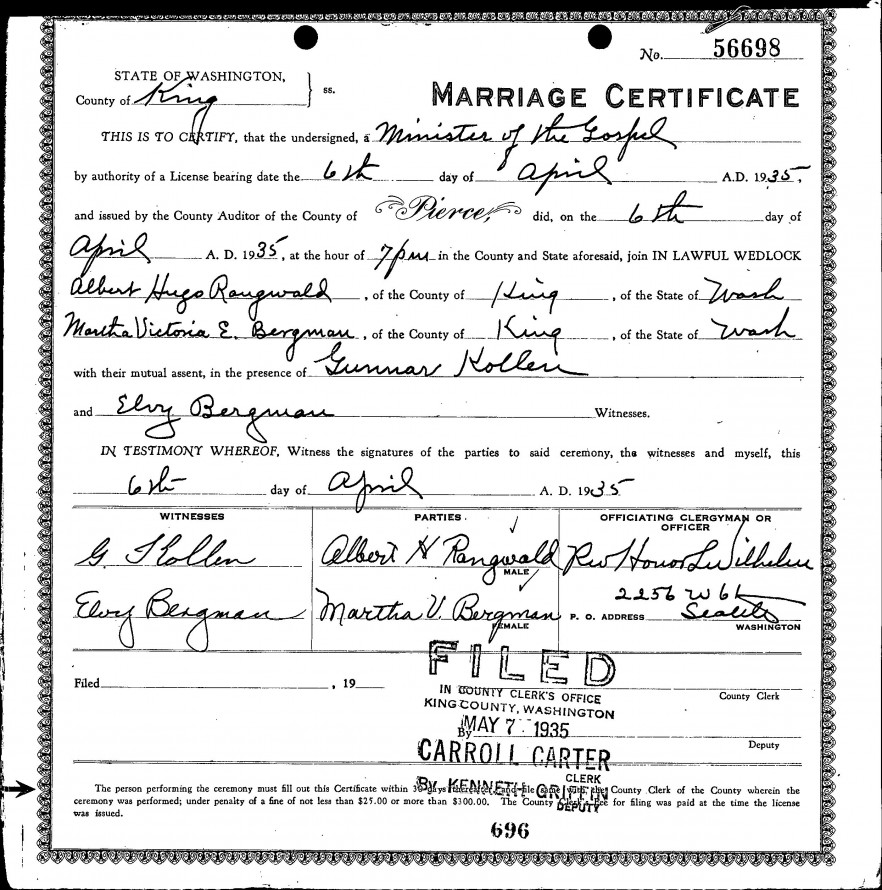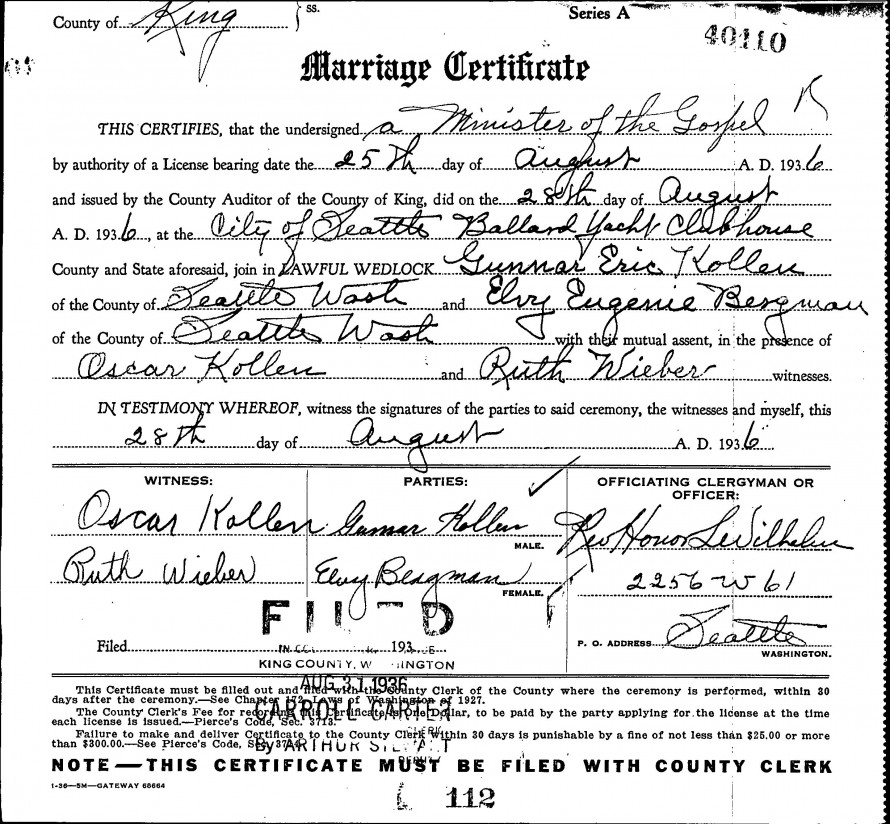 The birth and death records were also helpful, but there were not scanned images of them – for obvious reasons.
So, I have found yet another great resource to add to my genealogy "toolbox".  My bookmark list is getting pretty long!!