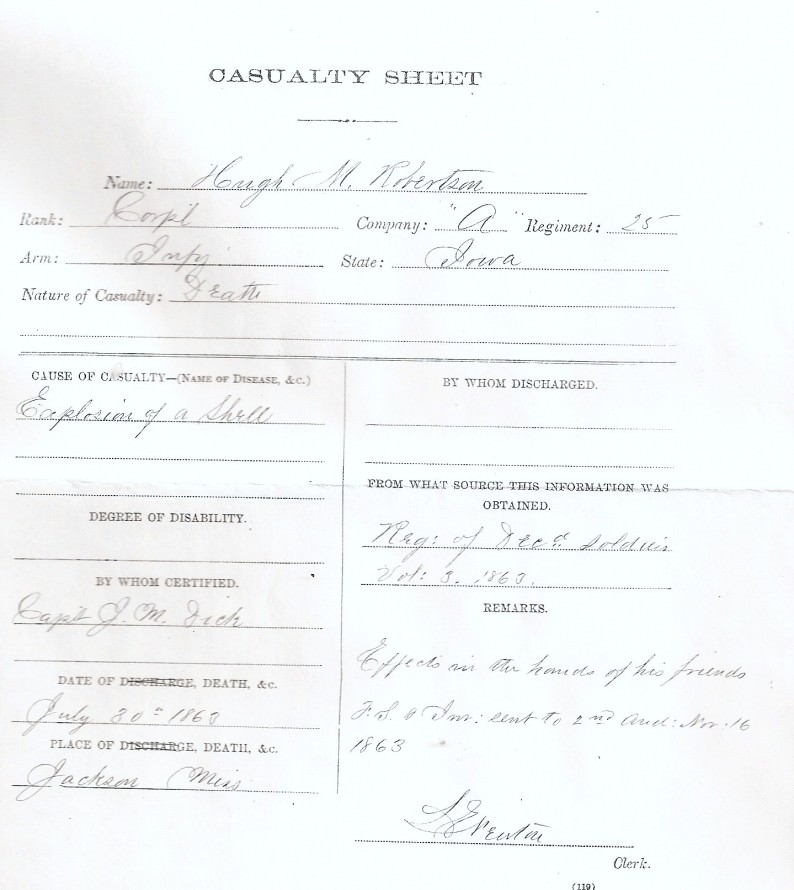 Hugh M. Robertson was my 3rd great-grandfather's brother.
He was born in 1836 in Kentucky and was a schoolteacher.
I don't have a picture of him, but I have his physical description from his military records. He was 6 foot tall, with blue eyes, brown hair, and a fair complexion.
He enlisted on August 15, 1862 in Washington, Iowa and served in Co. A of the 25th Iowa Infantry.
He was killed by an explosion of a shell in July of 1863 in Jackson, Mississippi.
His gravestone is in Washington, Iowa, next to that of his father, John Robertson.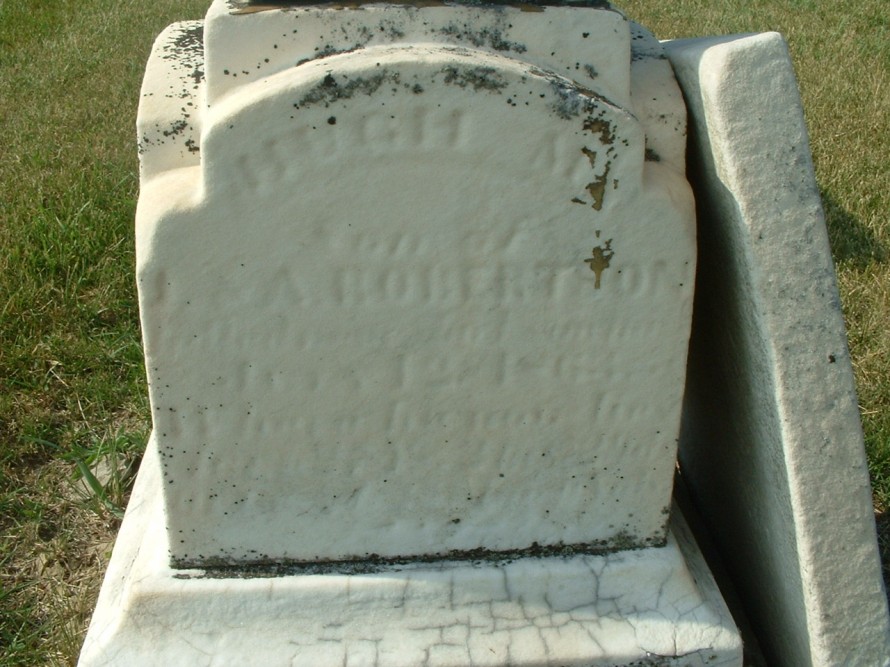 I have always thought it was tragic that he died so young. He never got married or had children of his own. He doesn't have any descendants to carry on his name.  And so I honor him here on this Military Monday.