This past weekend, we drove from Georgia to Kansas and back. It was quite a long trip – about 20 hours of driving each direction.  That didn't leave very much time for visiting or relaxing.
My husband's grandmother is selling her home and we drove up to pick up the piano which she gave us.  (I will post about that later, once I get  a nice picture of it.)
Here is a photo I took of her while we were visiting.  It's hard to believe that she's 95!!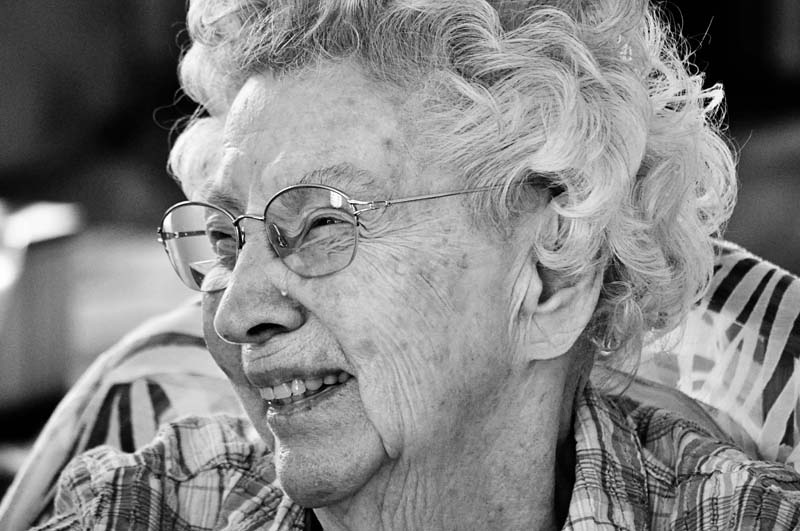 While we were there, we found this school book, which belonged to her husband – Homer Lyle Weeks.  He attended Knowledge Hill School in Lawrence, Kansas.  The date inside the book is 1923.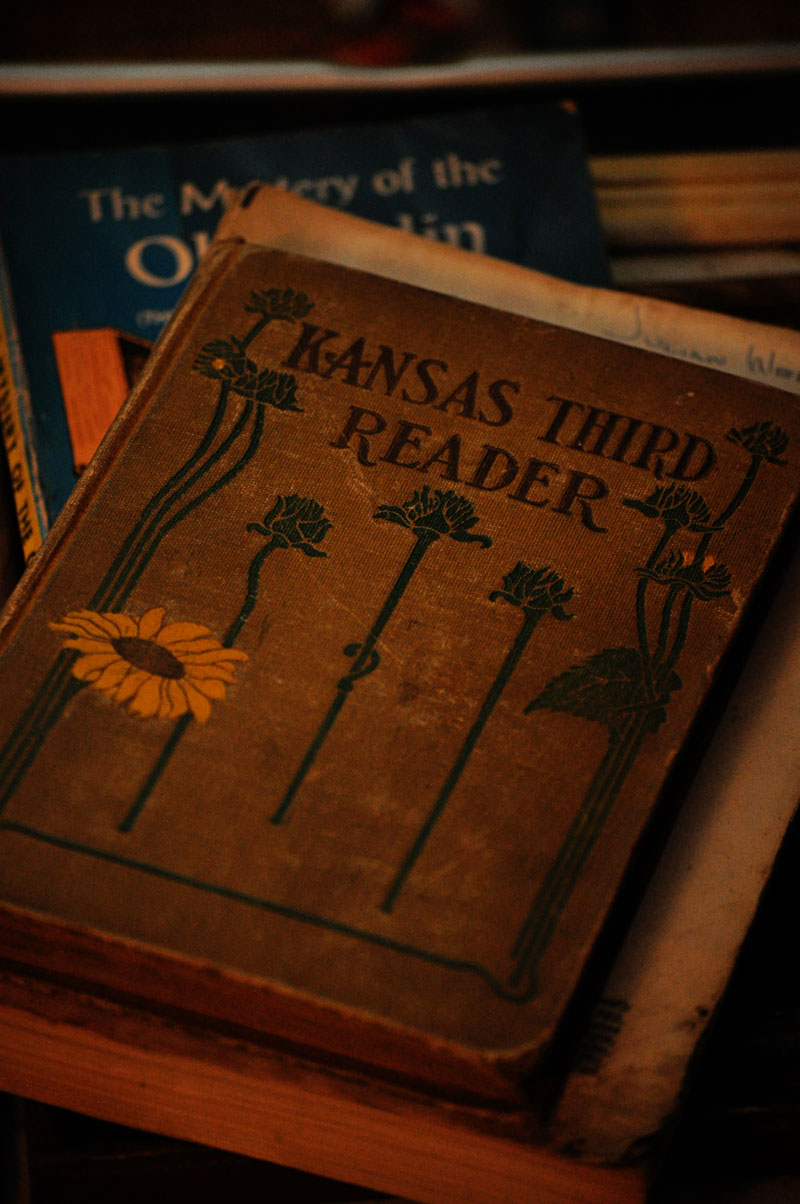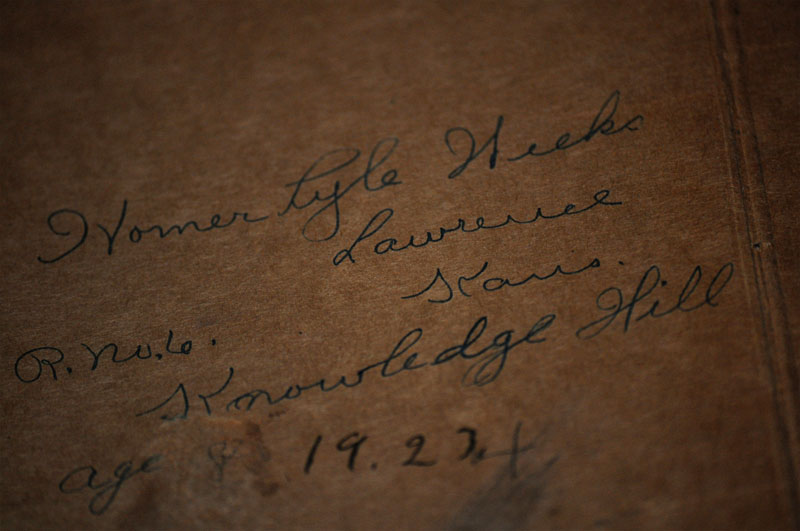 I am always drawn towards books.  We have shelves upon shelves of them.  I know that I may live to eat my words, but I can't imagine replacing all of my books with one of those new-fangled iPads or nooks.  I'm not against electronics of course.  I have an iPhone and a laptop.  I blog for goodness sakes. 🙂 I just like the feel of a book in my hands while I'm reading it.
This book is one of the other things that we took home with us.  It is so special to know that Andy's grandpa used this as a child – and that we'll be able to pass it on to one of our children some day.