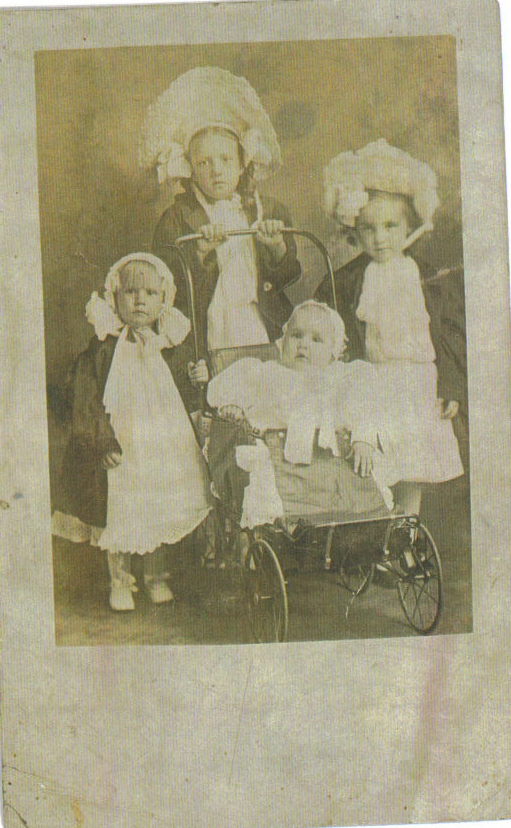 I'm not very good at keeping these "Wordless Wednesdays" wordless.  I don't like not explaining what is in the picture.
This one has been scrolling around on my banner since I started this blog.  I thought that I would mention who is in it.
These are the 4 eldest children of Theodore and Patricia (Melhus) Sanchez.  They are as follows:
Pearl Matilda born in 1901
Geneva Margaret born in 1904
Frances Juanita born in 1906
Luella Gertrude born in 1907
Based on that, I'm assuming that this picture was taken around 1908.
Even though my grandpa isn't in this picture (he was born in 1918), I have always really loved it.  I can't get over how humongous their hats are, and  I can't help but imagine what my own kids would look like with those on their heads.  They could not have been very comfortable.