I love that whenever I let a line sit for a while, something eventually pops up.  New records are always being added.  Databases are being indexed.  I can't even keep up with all of the information that I find.  I guess that it's better than finding nothing!!
I popped onto Ancestry for a minute and found this gem.  It's my great-grandmother's naturalization record – complete with picture!!
(This was one of MANY naturalization and emigration records I found tonight.)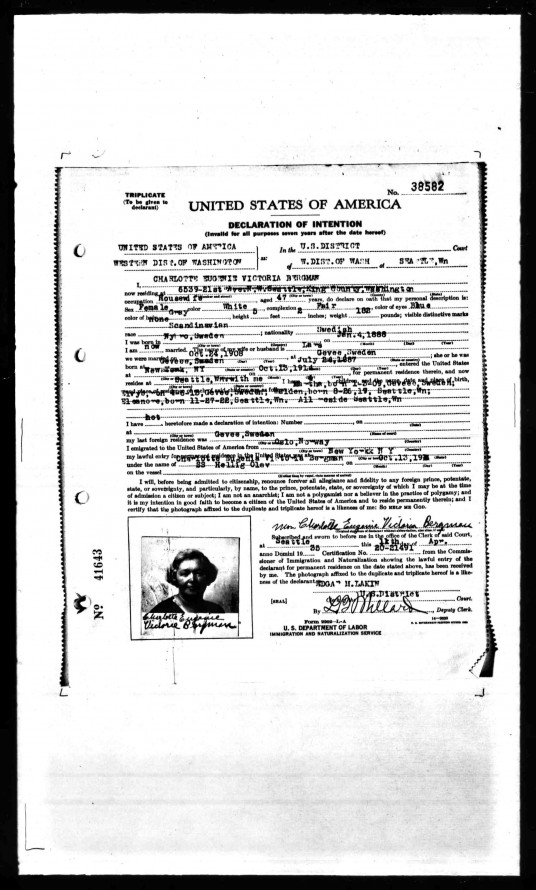 Now I can go to bed and feel like I accomplished something (genealogically speaking) today.