Last week I posted pictures of the St. Andrew Cemetery in Tipton, Missouri.
On my first trek through the cemetery, I couldn't seem to find my 3rd great-grandparents, John Henry and Margaret (Kuttenkuler) Becker. I knew that they were there. I even had a picture of their gravestone which I found online. I completely missed it though. I had a van full of kids that needed to use the restroom, so we took a short drive down the road for a pit stop. I talked my husband into driving back to the cemetery again so that I could find the stone. I was determined.
I managed to find it right away this time. I'm not sure how I missed it the first time through, because it wasn't very hard to find.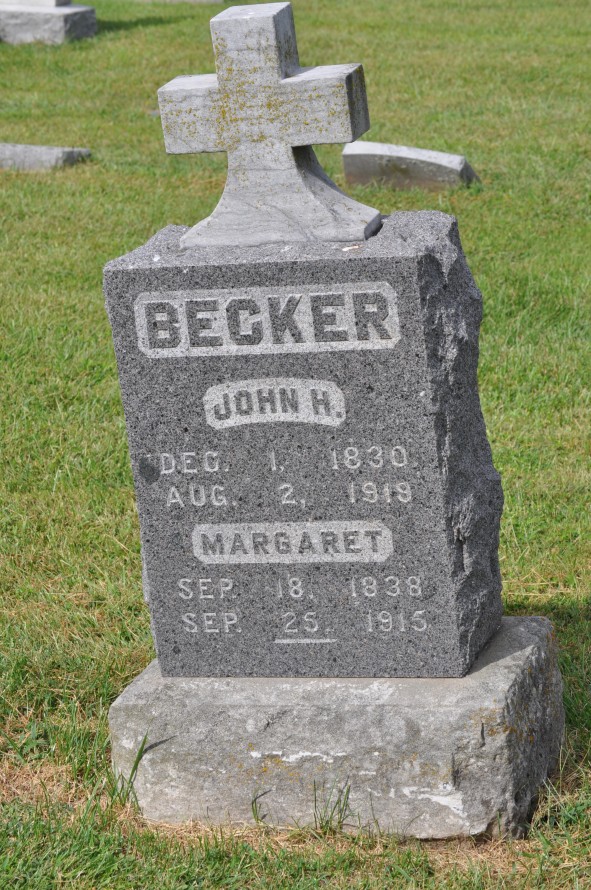 John and Margaret were married in Tipton in 1858.  They were both born in Germany, like many other people in the area.
Here is a picture from their 50th Wedding Anniversary.  They are in the middle, surrounded by family. 🙂