The Gilgal Cemetery in the little town of Marion Center, Indiana county, Pennsylvania is a beautiful little cemetery down a long, dirt road.  It is very picturesque.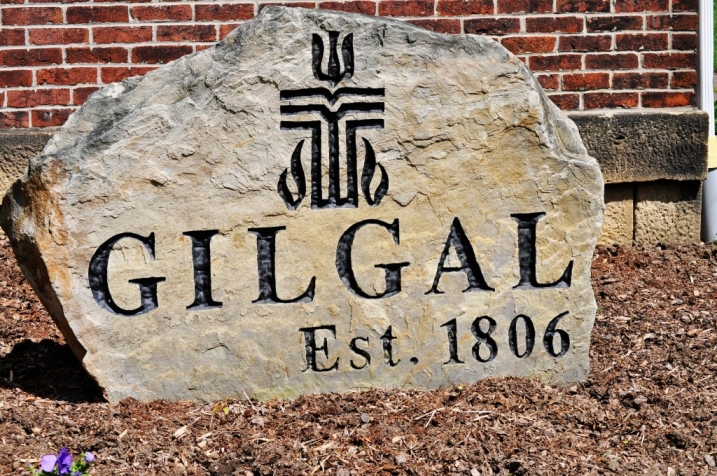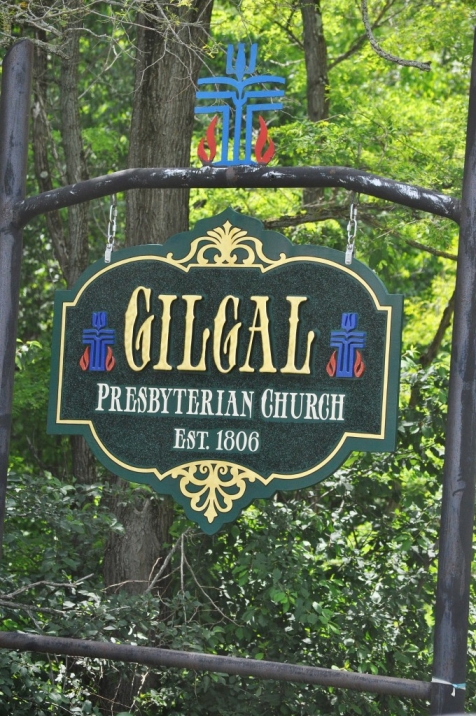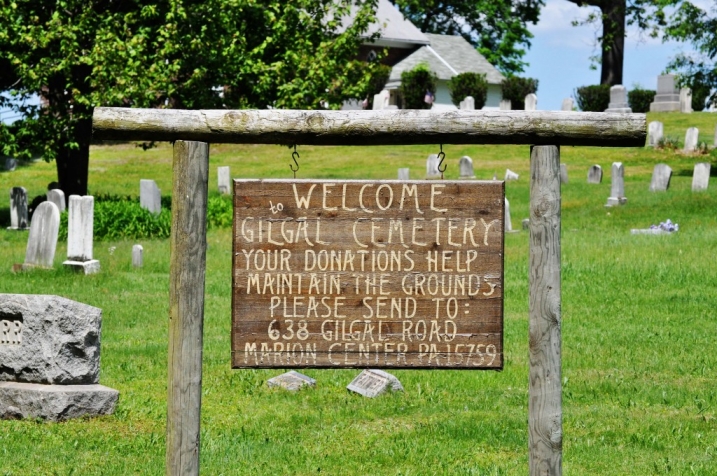 My husband's Campbell and Baker ancestors lived in this area, and a few of them are buried here.
This is the grave of Catharine (Baker) Campbell.  She was the first wife of Rev. Joseph Campbell.  She died 22 Dec 1851 at the age of 33 yrs, 11 months, and  6 days. leaving behind 4 young children.
How tragic.  It really hits home for me, because I'm about the same age and have 5 small children.  I can't imagine not being there to see them grow up.
Joseph Campbell remarried to another Catherine – Catherine Palmer and they also had 4 children together.
They moved on to Kansas, so Joseph is not buried here in this cemetery along with her.

Here is the church: