When my mom was six, she was a flower girl in her cousin's wedding.  Her Aunt Elvy made the dress she wore.
While I was home visiting, I had her pull it out of the cedar chest so that I could take a picture.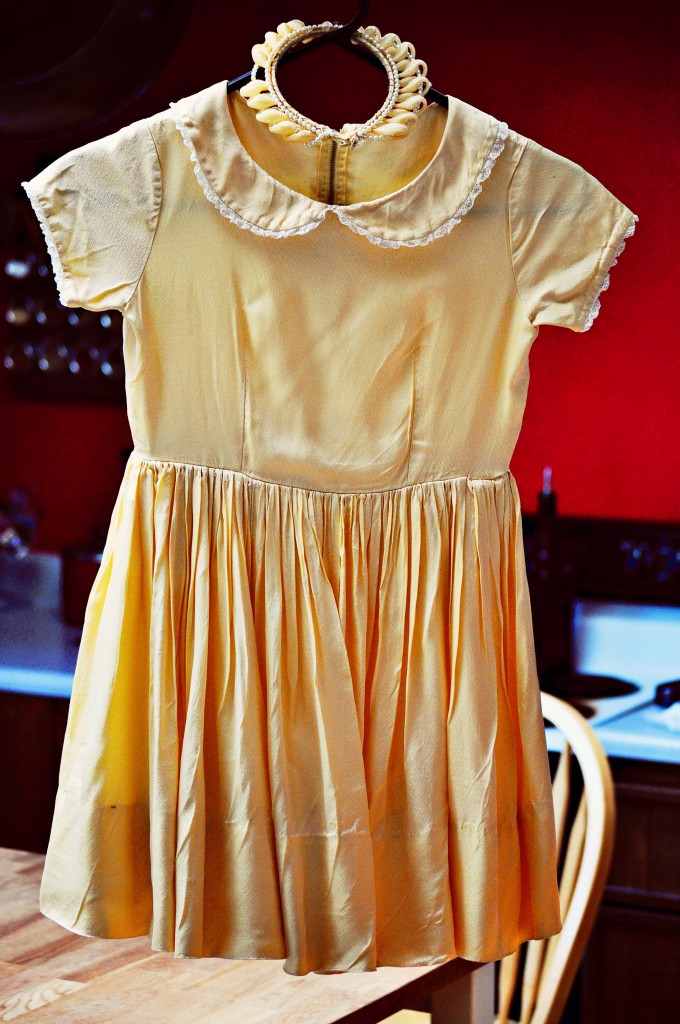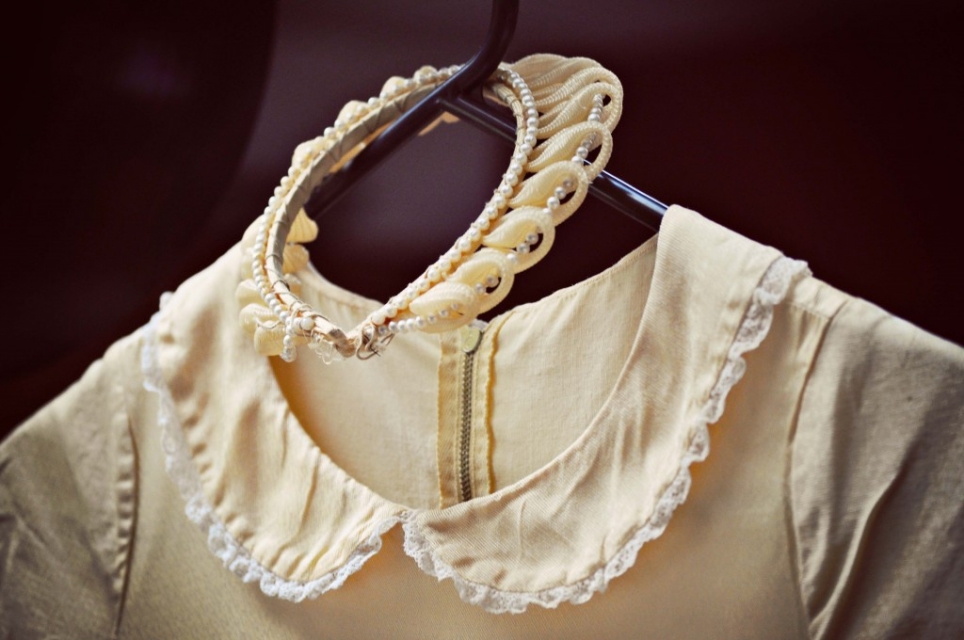 My mom is on the right.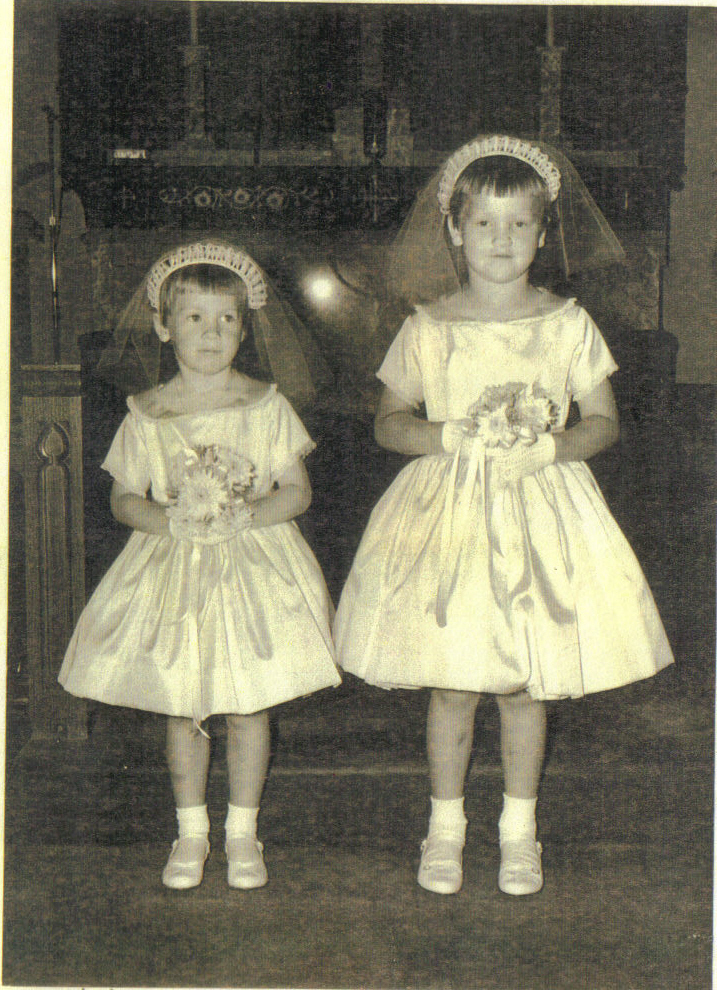 I think that it is so special that she has kept the dress all of these years (the wedding was 50 years ago!!)