I have recently been totally consumed with planning and preparing for the upcoming school year.
It's really hard to get anything worthwhile done while I have kids dripping popsicles and spraying hoses and asking for watermelon all day long.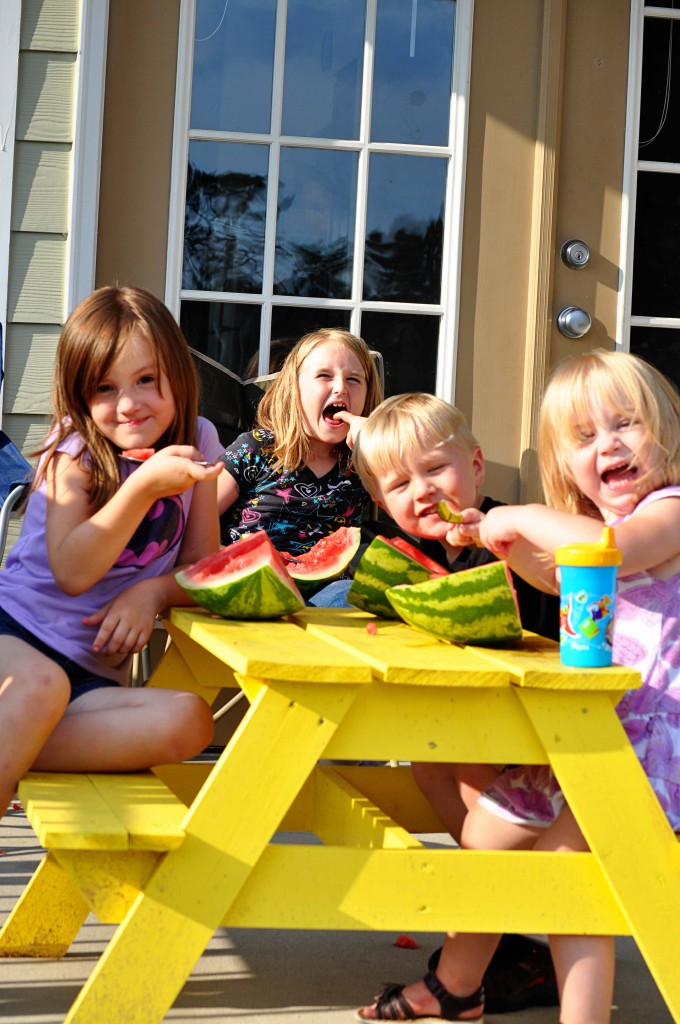 Despite the myriad of distractions, I still have to get it done.  I home school my kids, so I'm the mom and the teacher and I have to find time for both jobs. 🙂
I am very excited about planning our history studies though. It's something that I'm actually enjoying.
We will be focusing on U.S. History this year and I can't think of a better way to make history come to life for them, than to include the stories of their own ancestors.
Some of the things that I have decided to talk about with the kids are:
Discussing different types of jobs that their ancestors had: farmer, preacher, milliner, blacksmith, soldier, carpenter, railroad worker, glassblower, etc.
When we talk about immigration, they can learn about their ancestors who immigrated from: France in the 1600's, Ireland in the 1600's, from England through Canada in the mid-1800's,from Ireland and Germany in the 1850's,  from Norway in the 1880's, from Sweden in the 1910's.  They all had such different experiences!
When talking about slavery, they can learn about their Lee ancestors from VA who owned slaves and other ancestors who were abolitionists.
The Civil War will come alive when they learn about their ancestors who fought on both sides of the war.  They can read through their pension packets and learn about their wounds, what battles they fought in, and what hardships they experienced during Reconstruction.
When learning about migration patterns throughout the U.S., they can hear about their ancestors who were amongst the first settlers in Bleeding Kansas – and hear the testimony that one of them gave regarding the early elections.  They can learn about others who were Mormon and moved from Nauvoo along the Mormon Trail, settling in Iowa, near Omaha.
They can hear stories about their great-great grandfather who served in France during WWI and their great-grandfather who was Marine in the Pacific during WWII.
They can hear stories from their great-grandmother about what life was like during the Great Depression.
What do you think?
Don't you agree that history would have been more interesting in school, had we known what part our ancestors played in it?
(I have also posted this on my other blog, since it pertains to home schooling.)