Last week, I posted about my trip to Alton, Illinois and the Thornton gravestones I found.
I am continuing my post this week.
I had been in contact with a very nice woman who did a look-up in the church records for me.  She confirmed that my 4th great-grandmother, Sophia (Ross) Pottgen was buried in Greenwood Cemetery.  It also listed a Frederick as being a relative of hers.  Her father was Frederick Ross, so I assumed that it was him.  I was right.
I would never have found this gravestone had I not known what I was looking for.  It was really hard to read.  Not only was the stone worn off, but there were bumps on it also.  It made it very hard to decipher.  Unfortunately, I wasn't able to get any dates off of it.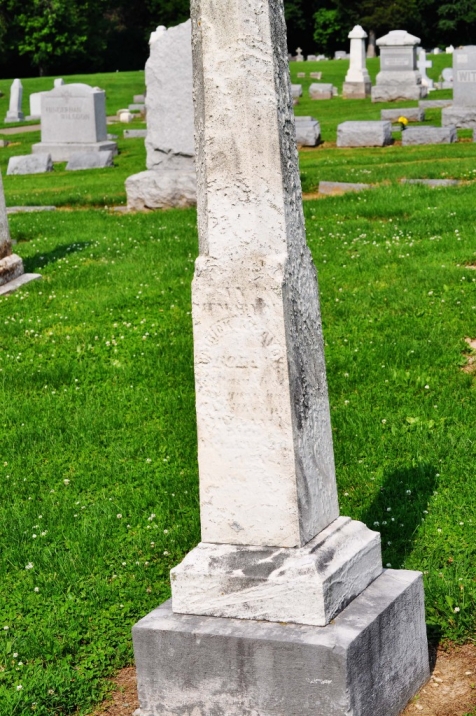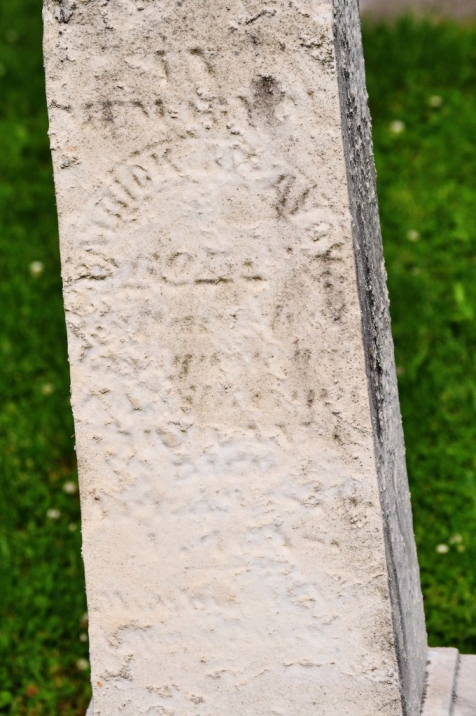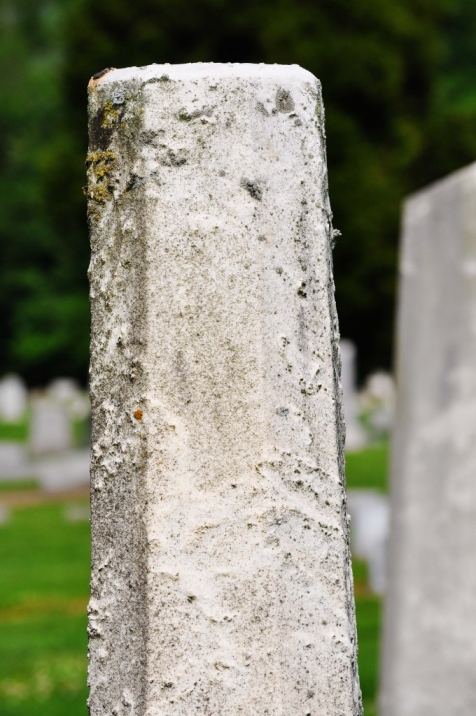 The stone was very close to the Thornton plot (on the right).
You can tell the cemetery is in the St. Louis area – notice the Budweiser building and trucks next door.