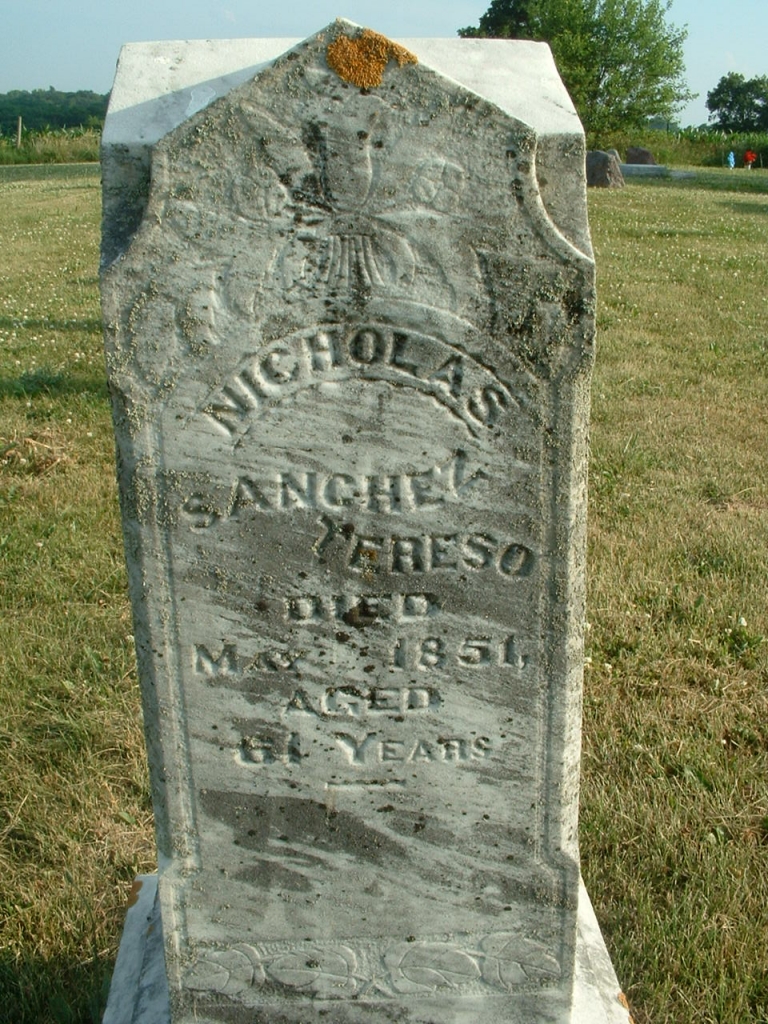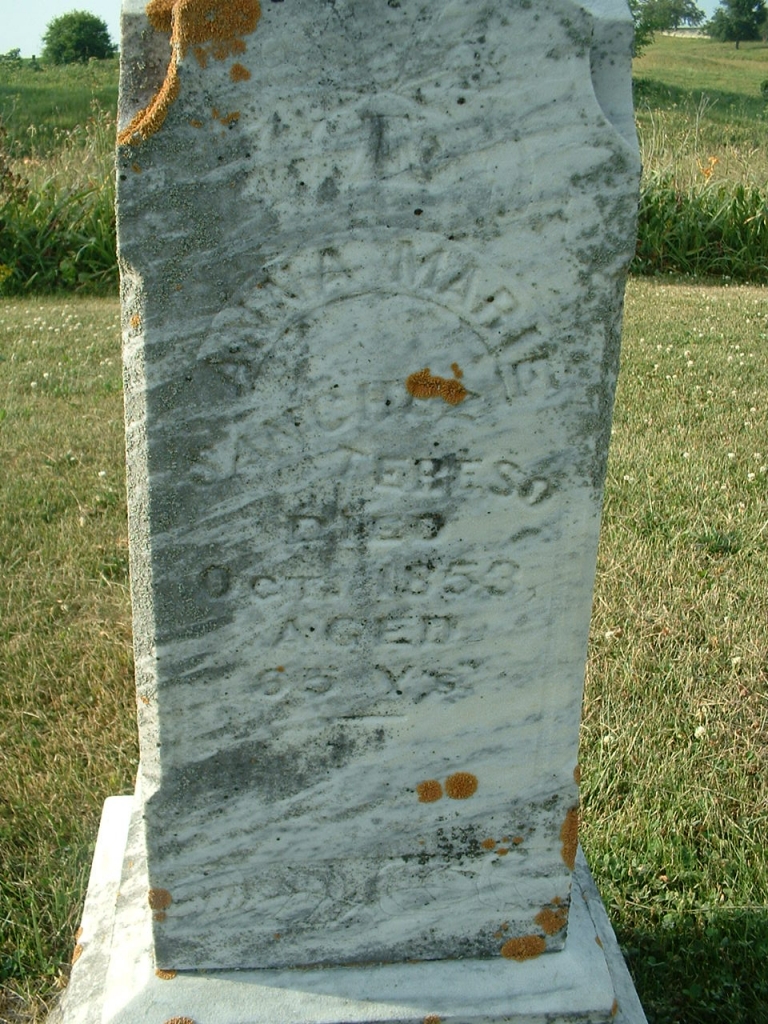 Nicholas (Nicanor Gonzalo) Sanchez-Tereso and his wife, Anna Marie Weber were my 4th great-grandparents.  They are buried in Halferty Cemetery, Keokuk County, Iowa.
He was born in Herencia, Spain in 1791, married Anna Marie  (who was a native of Germany) in Bad Kreuznach, Germany in 1815, and immigrated to the United States in 1850.
He died within a year of his arrival, and his wife died a couple of years later.  It's so sad to me that they had traveled so far and didn't get to spend much time in their new country.