I have a box full of old, unlabeled pictures.  I am sure that most of us do. It saddens me to know that I might never know who some of those people are.  Are they related to me?  Is it a picture of a neighbor, a distant cousin, a best friend?  Who knows?
And yet I find myself making the exact same mistakes.  Do I go through and label all of my pictures?  It seems silly to label my children or my aunts and uncles, whom I obviously know and will never forget.  But I have to remind myself that someday my great-grandchildren might be going through my pictures and wondering who on earth these people are.
I have decided that I need to take the time to sit down and label them – both digital and print – so that future generations can identify them.
We do have a great advantage with the digital age though – I love that the date is automatically part of the photo's properties. 🙂
Here is one of my many unidentified pictures, of a couple of Norwegian kids.  I have no idea when it was taken, or who they are.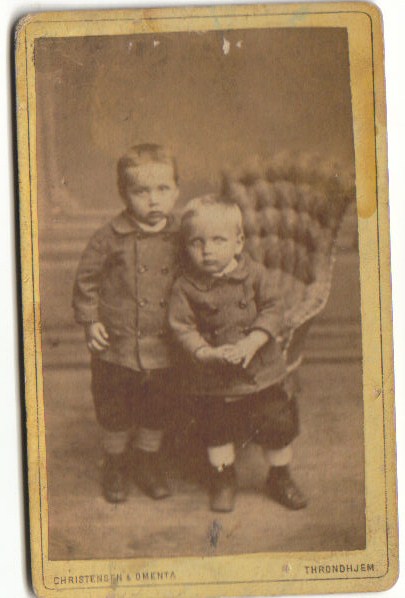 In seeing my own shortcomings, I think that I have finally forgiven my ancestors for not having labeled their pictures.  I'm sure that they never imagined that I would be wondering and wishing I knew who these people were.