This obituary was published in the 8 Jan 1937 issue of the Alton Evening Telegraph (Alton, IL).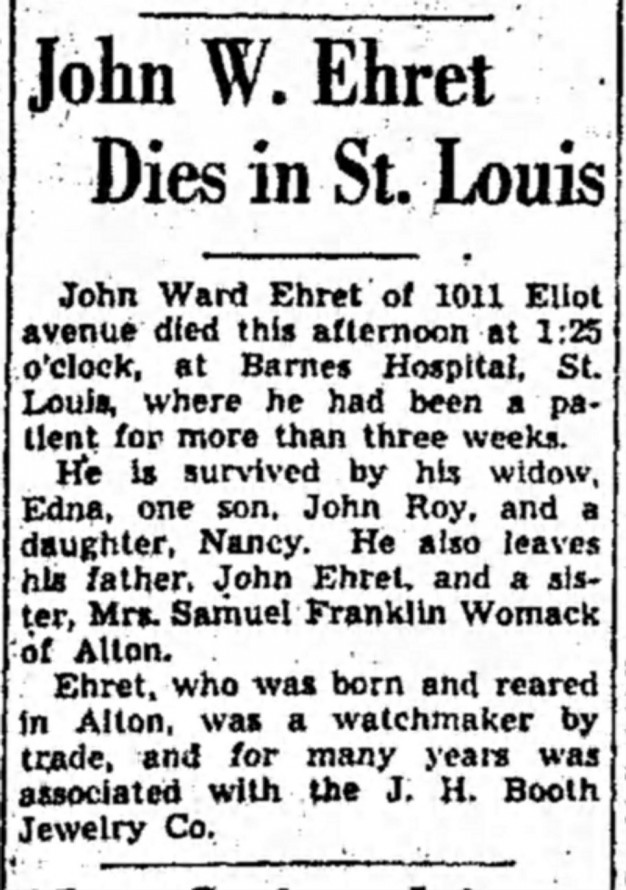 John W. Ehret Dies in St. Louis
John Ward Ehret of 1011 Eliot avenue died this afternoon at 1:25 o'clock, at Barnes Hospital, St. Louis, where he had been a patient for more than three weeks.
He is survived by his widow, Edna, one son, John Roy, and a daughter, Nancy. He also leaves his father, John Ehret, and a sister, Mrs. Samuel Franklin Womack of Alton.
Ehret, who was born and reared in Alton, was a watchmaker by trade, and for many years was associated with the J.H. Booth Jewelry Co.